The multiplication chart is available for you to download to help in memorizing the multiplication table.
Here are some multiplication tables ready to print for free download.
It is important to memorize the table only after the multiplication operation has been fully understood and after good practice in calculating multiplication exercises. It is recommended to download and print the multiplication table Flash cards as well
Free Printable Black and white multiplication table 1-10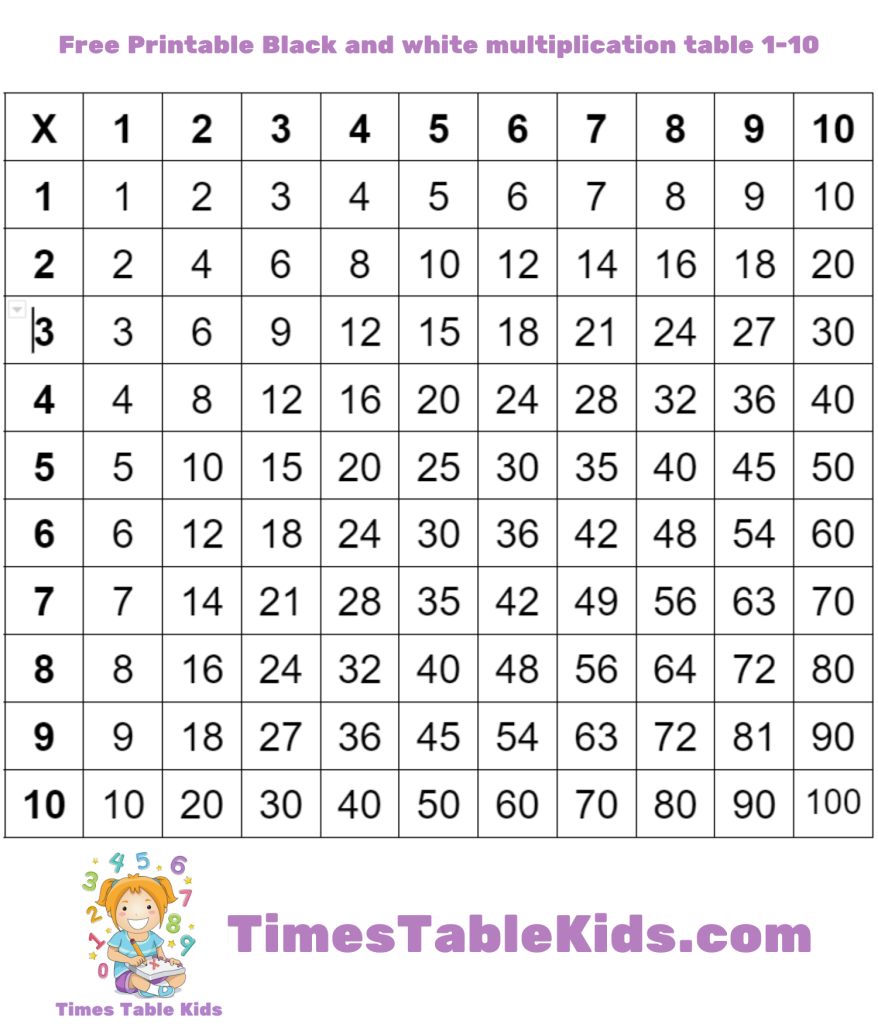 Printable Multiplication table up to 100 in color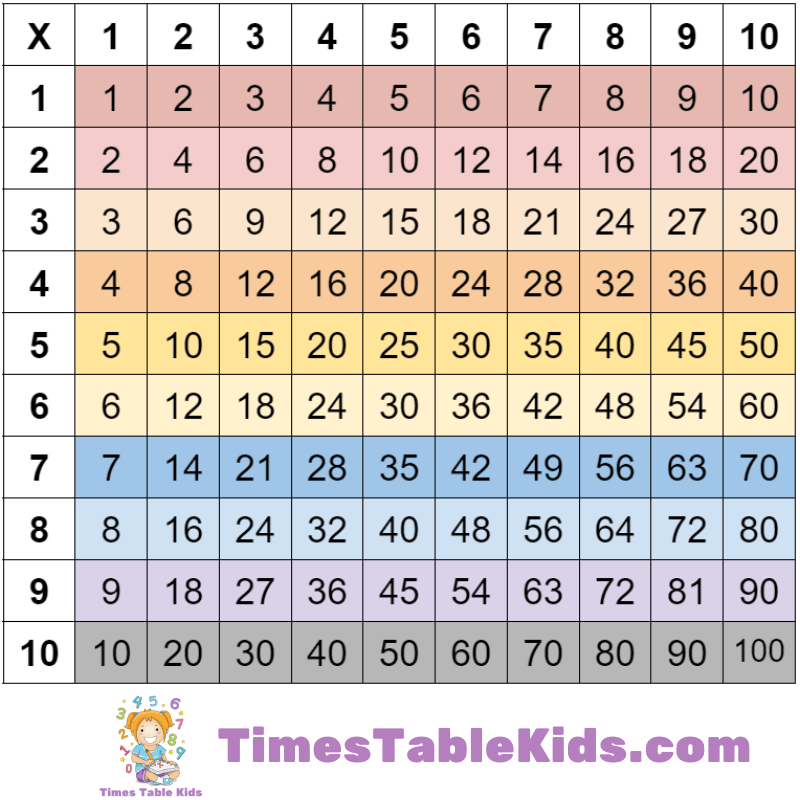 Free Printable Blank Multiplication Chart
A simple and good way to practice the multiplication table and test your level of knowledge is to fill in the blank multiplication chart by yourself.
Here you can download an empty multiplication table and fill it in yourself. Then, you can compare the table you filled in with a full multiplication chart, to test your level of knowledge.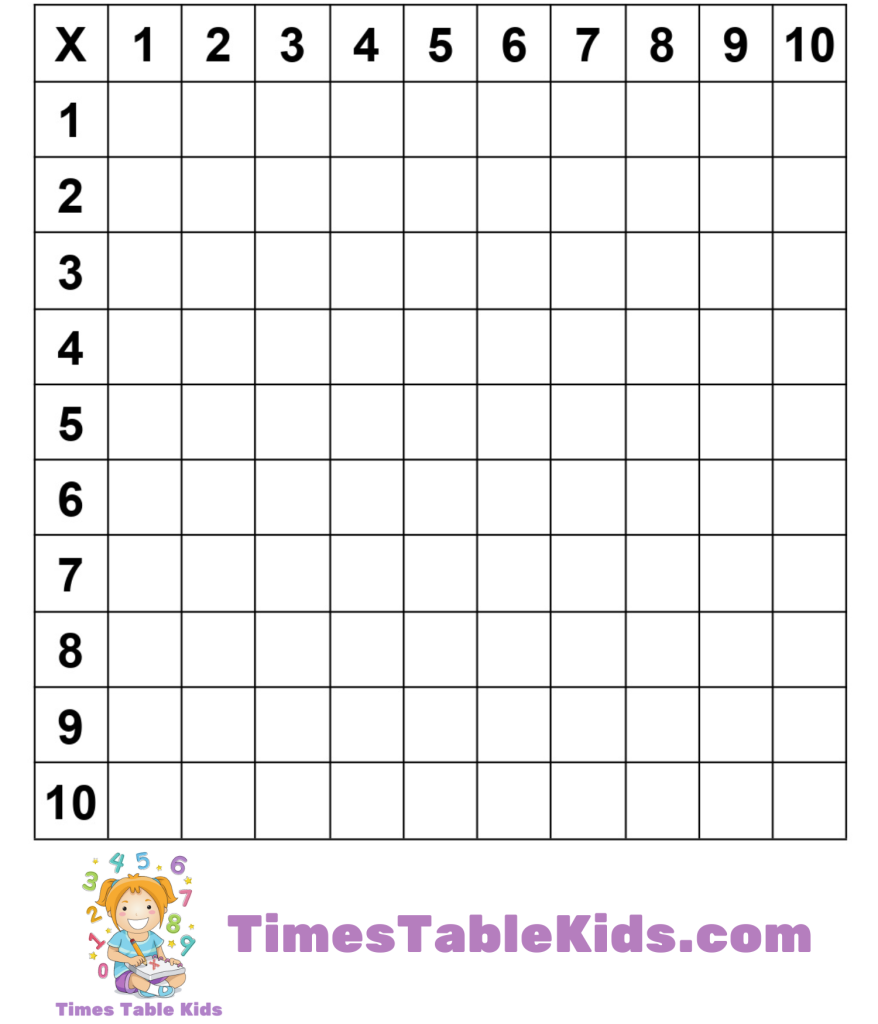 Continue studying the multiplication tables